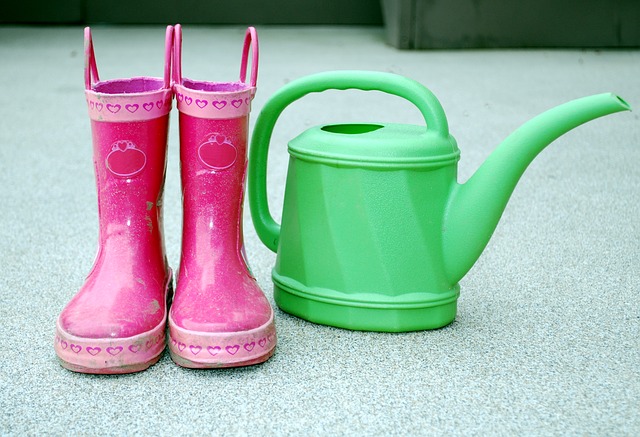 The holiday festivities are over and the winter solstice has passed. This can only mean one thing: It's time to start planning for the spring garden!
What are your resolutions for the year ahead? Maybe you've decided to do more composting. Perhaps you've resolved to try planting new and different varieties of fruits and vegetables. It may be that you've made a commitment to buy local whenever possible.
One of the most important things that you can do to improve the environment and the ecosystem around you is to remineralize the soil in your garden. It is not an exaggeration to say that what you do in your own backyard has an impact on the world around you.
That's because the key to growing healthy, disease-resistant plants that yield better-tasting and more nutritious food is to begin with healthy soil. Healthy soil is soil that is rich in essential minerals such as calcium, magnesium, iron, phosphorus and potassium, plus trace elements and micronutrients.
Unfortunately, many of these minerals and elements have been leached from our soils—a result of natural erosion and an overreliance on synthetic chemical fertilizers. Demineralization negatively affects soils around the globe and has dire consequences whether you are an industrial farmer or a backyard vegetable gardener.
The fix is remineralization.
Remineralization is the process of returning vital minerals to create healthy, fertile soils that can sustain life. In nature, volcanoes and glaciers take care of this process for us. As farmers and gardeners, the easiest way for us to remineralize the soil that we already have is to apply a high-quality rock dust like Cascade Minerals Remineralizing Soil Booster. Made of finely milled volcanic basalt, Cascade Minerals mimics the Earth's own methods for producing soil containing the essential minerals and nutrients that plants need to flourish.
Although remineralization may be a relatively new concept for many home gardeners, organic farmers have been using volcanic rock dust as a non-synthetic alternative to fertilizer for years. Rock dust has been shown to improve soil structure leading to stronger, more vigorous plants with more fragrant blossoms and more colorful, nutritious and better tasting fruits and vegetables.
Best of all, rock dust is relatively inexpensive. A little product goes a long way. Look for an all-natural product like Cascade Minerals which is listed by the Organic Materials Review Institute (OMRI) for use in organic production. Cascade Minerals is easy to apply and is non-toxic which means that it is safe to use around children and pets when used as directed. It is made with pride in the U.S.A., manufactured from volcanic basalt from Central Oregon.
Visit our website for more information and visit us on Facebook, too.