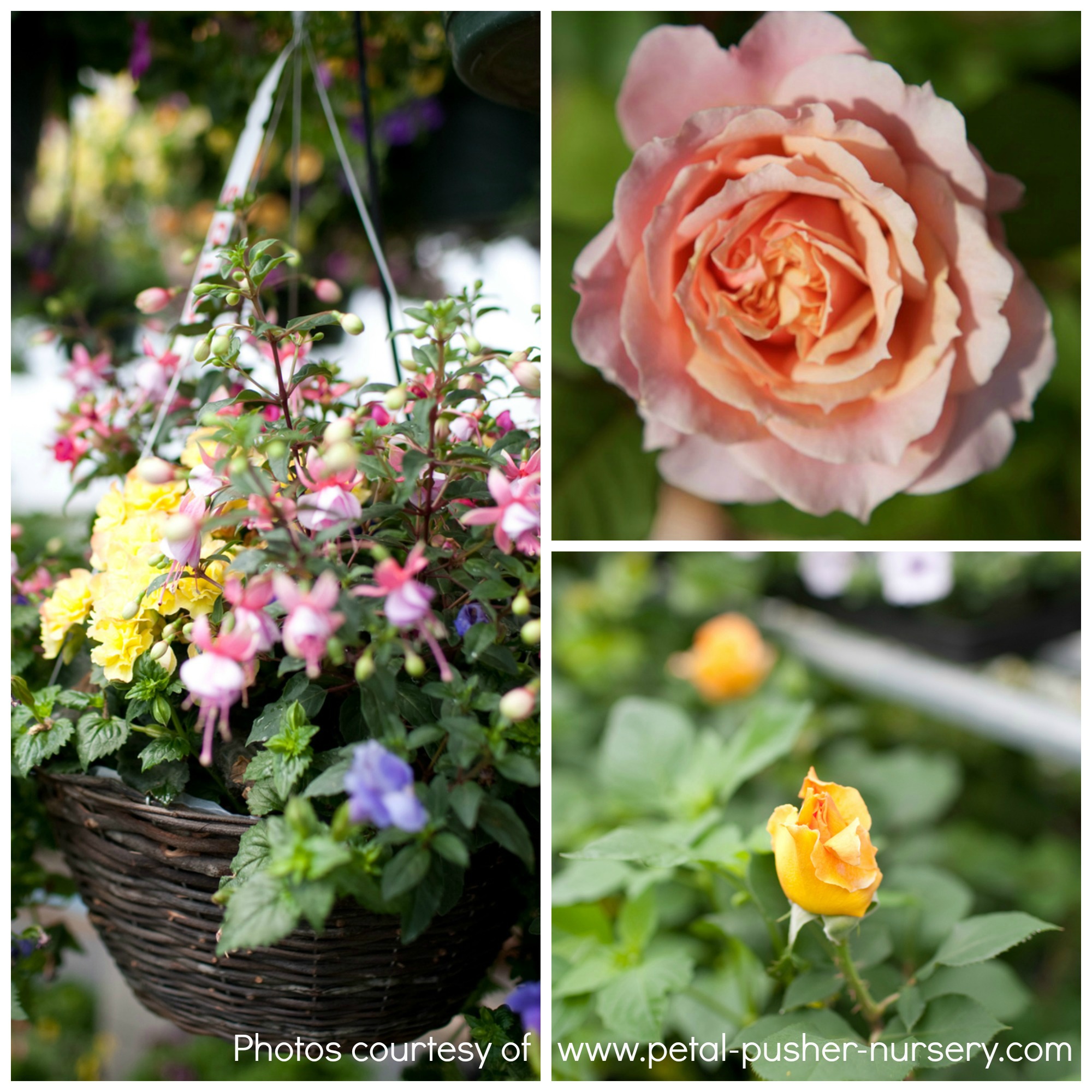 Born with two green thumbs, Diana Brown-Pierce turned her 20 years of nursery experience into her lifelong dream when she opened The Petal Pusher Nursery in 2004 in the small town of Culver in Central Oregon. Word quickly spread of her small nursery off Highway 97 with a local flavor and beautiful hanging baskets. Diana expanded her nursery to three greenhouses and began providing rail planters, herbs, vegetables, shrubs, grasses, and trees.
In 2012, Diana tried Cascade Minerals Remineralizing Soil Booster on a few of her rose bushes for the first time. She said, "The product exceeded my most optimistic expectations. I noticed a 75% increase in the size of the foliage and blossoms. The colors of the flowers were absolutely spectacular. My customers kept asking what I used to get such great results."
"I decided to use Cascade Minerals on all my rose bushes in 2013 based on the success that I had last year. And, I'm happy to say that the results this year look to be just as spectacular!"
Diana uses Cascade Minerals as a top dressing scratching in about ¼ cup of the product around each rose bush. The only other product she applies to the rose bushes as they grow is rose dust to plants that look to be suffering from mildew.
"I'm now selling Cascade Minerals to my customers since they can see the results when they look at my rose bushes," concluded Diana.
All photographs courtesy of The Pedal Pusher Nursery. You can visit them at 2027 SW Jericho Lane in Culver, Oregon 97734 (tel. 541-771-0125).