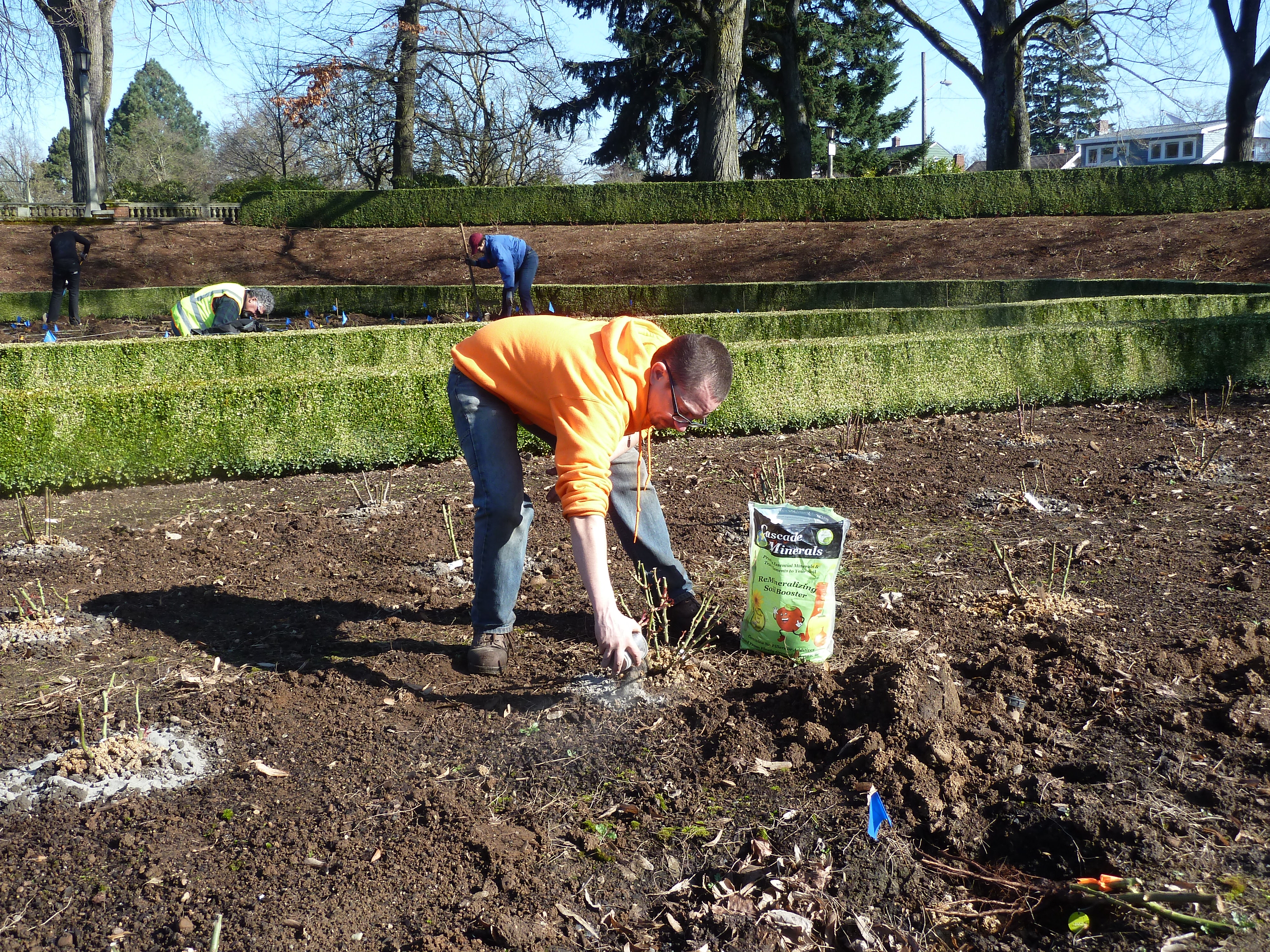 The recent replanting of roses in Portland's Peninsula Park was a great success. Thousands of new rose bushes were planted by a group of dedicated volunteers in anticipation of the park's 100th anniversary in June.
The blooms are going to be stellar. How can we be so sure? The rose bushes got an extra "boost" thanks to the application of our Cascade Minerals Remineralizing Soil Booster soil amendment!
How to Amend Your Soil
We often get questions from home gardeners about how to apply our product, so we'd like to share lessons from the rose planting event. These lessons apply to most plants, not just roses.
First, assemble your team of dedicated volunteers….
Okay, okay…most of us don't have a team of volunteers to help us with our gardens. That's okay, because Cascade Minerals is very easy to use.
Dig a hole appropriate for the size of the plant
Add fertilizer, preferably an organic blend
Add a scoop of 100% natural Cascade Minerals Remineralizing Soil Booster
Refill the planting hole
Spread a cup of Cascade Minerals around the base of the plant; work the product lightly into the soil
Note that we recommend that you use your favorite organic fertilizer in combination with Cascade Minerals. Why? Cascade Minerals delivers important micronutrients (iron, calcium, magnesium and manganese) while enhancing a plant's ability to absorb the macronutrients (nitrogen, phosphorus and potassium) that fertilizers provide.
Now sit back, relax…and watch Mother Nature at work!