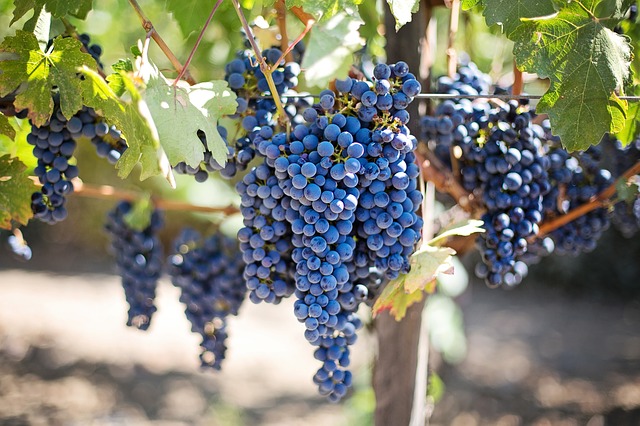 It's no secret that Oregon produces excellent wine, the most famous being pinot noir from the Willamette Valley.
While modern wine making is both an art and a science, the real secret to success is rooted in the past. In the very distant past … as in approximately 15 million to 9 million years ago! That's when massive lava eruptions covered large portions of Oregon (and Washington) with layers of basalt.
According to wine experts, it is this nutrient rich basalt-based volcanic soil (called "Jory") that gives Willamette Valley wines their distinctive profiles—everything from "bright cherry" and "red fruit" to "minerality" and "dusty earthiness." (This article from The Oregonian gives an excellent overview of the differences in soils and how they affect a wine's aromas and flavors.)
In fact, many of the world's best wines are produced in mineral-rich volcanic soils—the Napa Valley, France, Italy, Germany and New Zealand. Even the small Greek island of Santorini, which was completely destroyed by a volcanic eruption 3,600 years ago, is famous for its wines (along with the sweet, tasty red cherry tomatoes that grow in the island's volcanic ash soil).
Some interesting facts about Santorini's grapes and wine (sourced from Wikipedia):
Santorini is immune to phylloxera as its volcanic soils contain no clay (clay is what the parasite needs to survive)
Many of the roots found on the vines on Santorini are centuries old
To protect against the harsh winds and sun, grape growers use a system known as koulara to grow the grapes (as the vines grow, they are woven into baskets so that the grapes face inwards while the leaves and vines provide outward protection)
Grape varieties are frequently grown together and growers are often unaware which grapes are which until harvest which takes place in mid-August
Santorini's wines and tomatoes are considered gifts from the gods. Oregon's volcanic basalt might be, too. Rich in calcium, iron and magnesium, volcanic basalt is ideally suited for organic farming, orchards, vineyards, golf courses, indoor gardens and more.
Whether your passion is viticulture, vegetable gardening or volcanology, you'll appreciate basalt's ability to mimic the Earth's own process for producing healthy soil.
As the name suggests, Cascade Minerals Remineralizing Soil Booster is made from massive basalt stones from Central Oregon's legendary Cascade Mountains. We crush these rocks to product a finely ground, 100% natural product that releases the essential minerals and trace elements that plants and humans need to flourish.