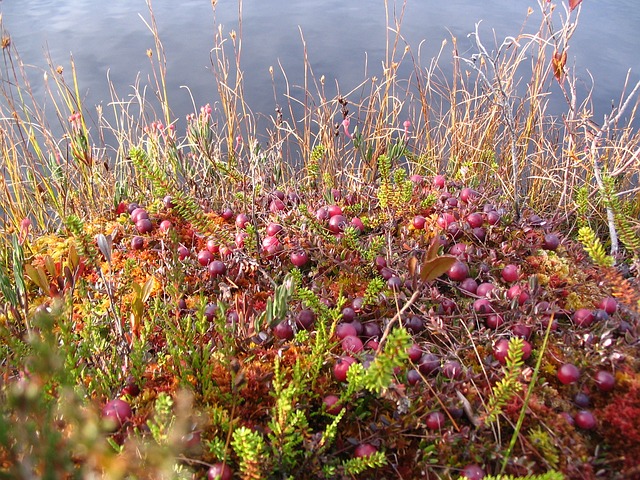 We recently received this testimonial from Nick Haldeman, an organic cranberry farmer in Ilwaco, Washington who has been using our all-natural volcanic rock dust on his crops:
"Ours is only the second cranberry farm in the state to transition to organic. As part of that process, I ran a small-scale study using Cascade Minerals Remineralizing Soil Booster (RSB). Compared to the control group, the plot that was treated with RSB was noticeably different—not just during the growing season, but also during the fall and the winter. The plot never went dormant and stayed green throughout the year. Now, in prime growing season, the vines are weeks ahead of schedule compared to where they were in years past. I'll be conducting a larger study this year, but I know that RSB works and I'm confident that it has the potential to double yields and prove that growing cranberries organically is not only possible but also profitable."
After posting Nick's testimonial on our Facebook page, we received several comments and questions—it seems like we all love to eat cranberries between Thanksgiving and Christmas, but many of us don't really know much about them or how they grow!
A few cool cranberry facts:
The cranberry is just one of three fruits native to North America that are grown commercially (the others are blueberries and Concord grapes).
Native Americans used cranberries for food, as a dye for fabric, and as medicine for healing.
Nearly two-thirds of the cranberries in the U.S. are produced in Wisconsin. The other major states that produce cranberries are Massachusetts, New Jersey, Oregon and Washington. In Canada, most cranberries are grown in the province of Quebec.
Contrary to popular belief, cranberries do not grow in water. The cranberry plant is a low-growing, woody vine that grows in beds layered with sand and other organic matter. Called "bogs," these beds are typically flooded at harvest time (and during the winter to provide protection from the elements).
From late June to early July, bees pollinate the cranberry flowers and fruit begins to form—this is the period when the cranberries acquire most of their minerals, including magnesium, phosphorous, potassium and calcium.
However, much like other agricultural soils, cranberry soils can become depleted of essential minerals. Minerals that are missing are just that—missing. No amount of organic matter will replace them. And synthetic fertilizers are just temporary fixes—they give plants a quick rush of food but they don't do anything to rebalance the health of the soil.
One of the best ways to replace missing minerals is with all-natural volcanic rock dust. Rock dust mimics the earth's own slow manner of regenerating the soil through geological activities such as volcanoes and glaciers. It is Mother Nature's own way of making minerals available to plants in the balanced form they need to develop stronger roots systems; build resistance to pests and disease; and deliver higher yields.
For one organic cranberry farmer in Washington, the "proof is in the bog!"
###
About Cascade Minerals Products
Our all-natural Remineralizing Soil Booster is made from massive basalt stones from Central Oregon's legendary Cascade Mountains. Rocks are crushed to produce a finely milled, 100% natural product that is approved for organic production and releases the essential minerals and trace elements that plants and humans need to flourish.