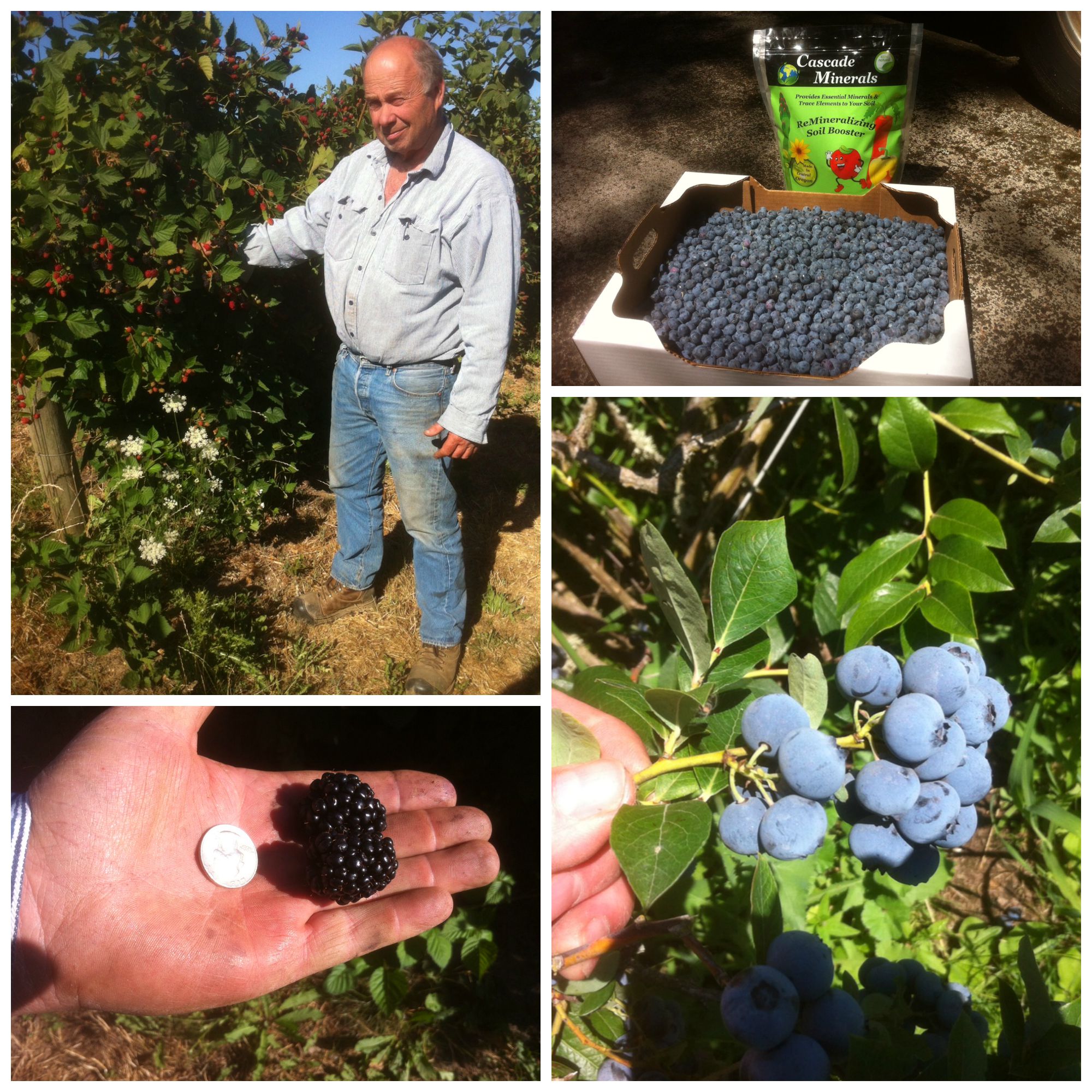 Located in the middle of the Willamette Valley in Western Oregon, Sunset Valley Organics is a family farm owned and operated by Bob Wilt and Wilt Farms. The farm's roots date back to the early 1900's, but it wasn't until several years ago that Bob Wilt switched over to organic production after recognizing the link between soil health and nutrition.
Today, Sunset Valley Organics produces great tasting, nutrient dense organic berries that require minimal processing because they are grown in healthy soil that is teeming with beneficial microbes.
Bob has been using Cascade Minerals Remineralizing Soil Booster for the past two years as part of a holistic, organic soil management plan. He has seen good growth and healthy plants with fewer insects and disease. Bob says that many people come to him asking for the "secret" but acknowledges that there is no magic solution. Rather, good soil is part of a balanced system which includes carbon, rock minerals and microbes.
According to Bob, "Growers need to understand that our soils have been depleted of carbon, minerals and microbes. We need to replace what we take out, and rock minerals are especially important because minerals are food for the microbes.  Our plan is to continue using Cascade Minerals Remineralizing Soil Booster as part of our healthy soils program."
Unlike many other berry growers, Sunset Valley Organics' blueberry crops haven't been affected by the dreaded spotted wing drosophila (SWD). Bob has never had to spray against the insect and attributes this to healthy plants with Brix levels of 12 and better.
"When you have healthy plants with high Brix levels, insects won't bother you," says Bob. "Brix levels are directly related to the health of the plants and soil. The higher the brix the better tasting and more nutrient dense the berry. It's all about getting your soils together."
More Resources:
About Sunset Valley Organics: http://www.sunsetvalleyorganics.com/About-Us.html
About Cascade Minerals Remineralizing Soil booster: http://www.cascademineralsnw.com/
Boost Brix Levels with All-Natural Cascade Minerals Remineralizing Soil Booster: http://bit.ly/1M0VTvK